About Us
Compassionate Patient Care
Our team is dedicated to providing friendly and compassionate care. The surgery is performed in private surgical suites and each patient's care is delivered with excellence by our superb team members. We are committed to patient safety, privacy and quality care. Over 885 five star reviews testify to our commitment to the very best patient experience.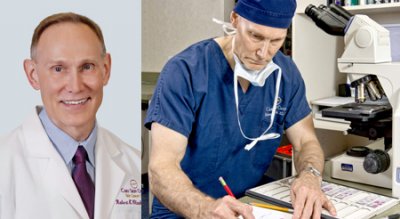 Robert E. Clark, MD, PhD
Dr. Clark was born and raised in Houston, Texas. He attended and graduated with honors from Austin College in Sherman, Texas. Dr. Clark earned his medical degree from the University of Texas Southwestern Medical School in Dallas. He completed his internship in the Department of Medicine in Indiana University Medical Center in Indianapolis. His dermatology residency and dermatologic surgery fellowship were completed at Duke University Medical Center in Durham, NC.
Read More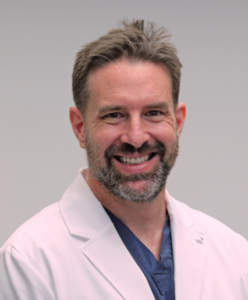 Adam A. Ingraffea, MD
Dr. Ingraffea grew up in Ithaca, NY. Dr. Ingraffea graduated from Boston University with a bachelor's degree in Chemistry. He spent his 20's working as a polymer chemist in Connecticut and later in New York. He also spent several years living in Argentina and Bolivia where he taught English and Chemistry. The experience of living in a third world country inspired him to dedicate his life to helping those in need.
Read More
Joshua B. Eickstaedt, MD
During his time at Mayo Clinic, Dr. Eickstaedt discovered his interest in dermatology, prompting him to embark on a residency in Dermatology at the University of Wisconsin School of Medicine and Public Health. His dedication to advancing the field of dermatology is evident through his involvement in numerous research projects, publication of scientific articles, and his role as Chief Resident.
Read More
Timothy C. Flynn, MD
Dr. Flynn retired from practice at Cary Skin Center in 2021.
Our Staff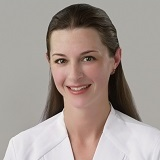 Shannon M. Craven, MS, Certified Physician Assistant
Shannon Craven has 10 years of experience as a dermatologic physician assistant. Mrs. Craven has a Master of Health Science Physician Assistant Studies from Mercer University, Atlanta, GA. and a Masters of Biological Science at Clemson University, Clemson, SC. She has experience as a Molecular Research Associate at Greenwood Genetic Center and was also a teaching assistant at Clemson University where she was an instructor in a Science Inquiry Lab.
Mrs. Craven is a member of the Society of Dermatology Physician Assistants as well as the American Academy of Physician Assistants, North Carolina Medical Society, and the North Carolina Dermatology Association.
Outside of work, Mrs. Craven enjoys spending time with her husband and three children. Active in hiking and camping, she has hiked the Foothills Trail in South Carolina and hiked over 600 miles of the Appalachian Trail.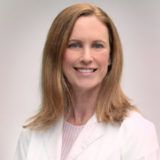 Wendy L. Jaget, Certified Adult-Gerontology Nurse Practitioner
Wendy was born in New Jersey and raised in Charlotte, North Carolina. She received a Bachelor of Science Degree in Animal Science from North Carolina State University and an Associate Degree in Nursing from Wake Technical Community College. She received her Master of Science Degree in Nursing at the University of North Carolina at Chapel Hill. Wendy has over 15 years' experience as a registered nurse with the majority being in the field of dermatology and Mohs surgery. She is a member of the American Association of Nurse Practitioners, American Nurses Association and North Carolina Nurses Association.
Wendy enjoys riding her horses and hiking with her dog.
Heather Amitrone, Certified Physician Assistant
Mrs. Amitrone is an experienced Dermatologic Physician Assistant with Mohs micrographic practice experience and is a professional with advanced education and national certification.
Heather Amitrone joins Cary Skin Center with a Master of Health Science Physician Assistant studies at Lock Haven University, Lock Haven, Pennsylvania, and a Bachelor of Health Science from Lock Haven University. Mrs. Amitrone has had a total of twelve years of experience in dermatology and Mohs micrographic surgery practices. She has extensive experience with surgical dermatology.
Mrs. Amitrone is a member of the Society of Dermatology Physician Assistants, the American Academy of Physician Assistants, the Society of Dermatology of Physician Assistants, and the National Committee of Certifications of Physician Assistants.
Outside of work, Mrs. Amitrone enjoys spending time with her husband. Active in hiking, she has hiked some of the famous trails of California.
Our Offices
Cary Office Hours/Appointments:
Our office hours are:
Monday, Tuesday, and Thursday 7:30 am – 5:00 pm
Wednesday and Friday 7:30 am – 1:30 pm
Pinehurst Office Hours/Appointments:
Our office hours are:
Monday through Friday 8:00 am – 5:00 pm
Appointment Policies
Patients are seen on an appointment basis. If you are unable to keep your appointment, please provide 72 hours notice so that we may offer another patient the opportunity for an earlier appointment. Our offices will gladly reschedule your appointment. Cary clinic patients should call (919) 363-7546. If your appointment is in Pinehurst, please call (910) 295-1761.
The Cary Skin Center will make every effort to honor your appointment time. Emergencies do occur which may delay your scheduled appointment time. Our staff will keep you informed if the doctors will be delayed in seeing you. For urgent problems that require immediate attention, please call our office as early in the day as possible and ask to speak with a nurse. Based on your condition, we will make every effort to see you the day of your call.